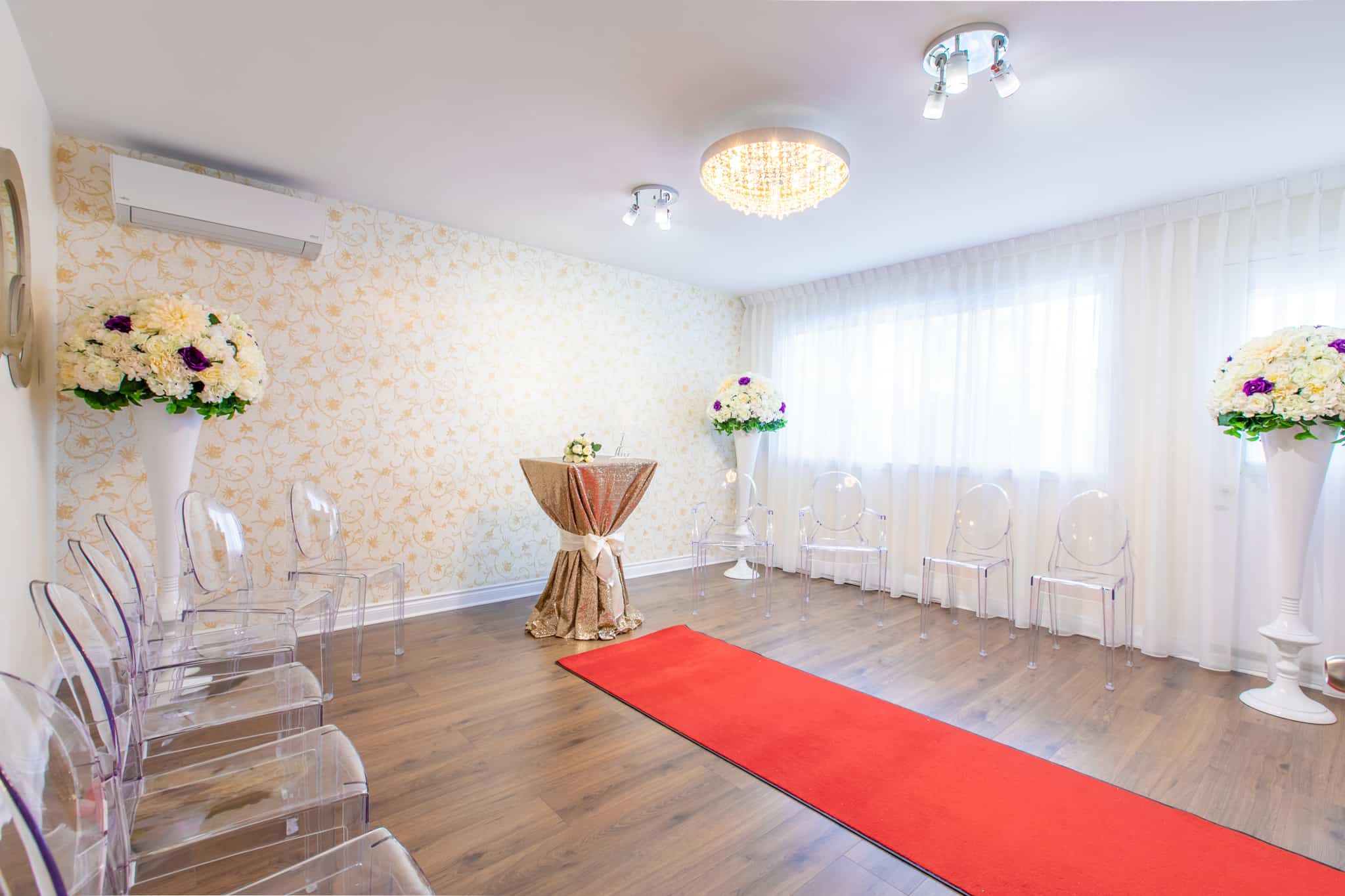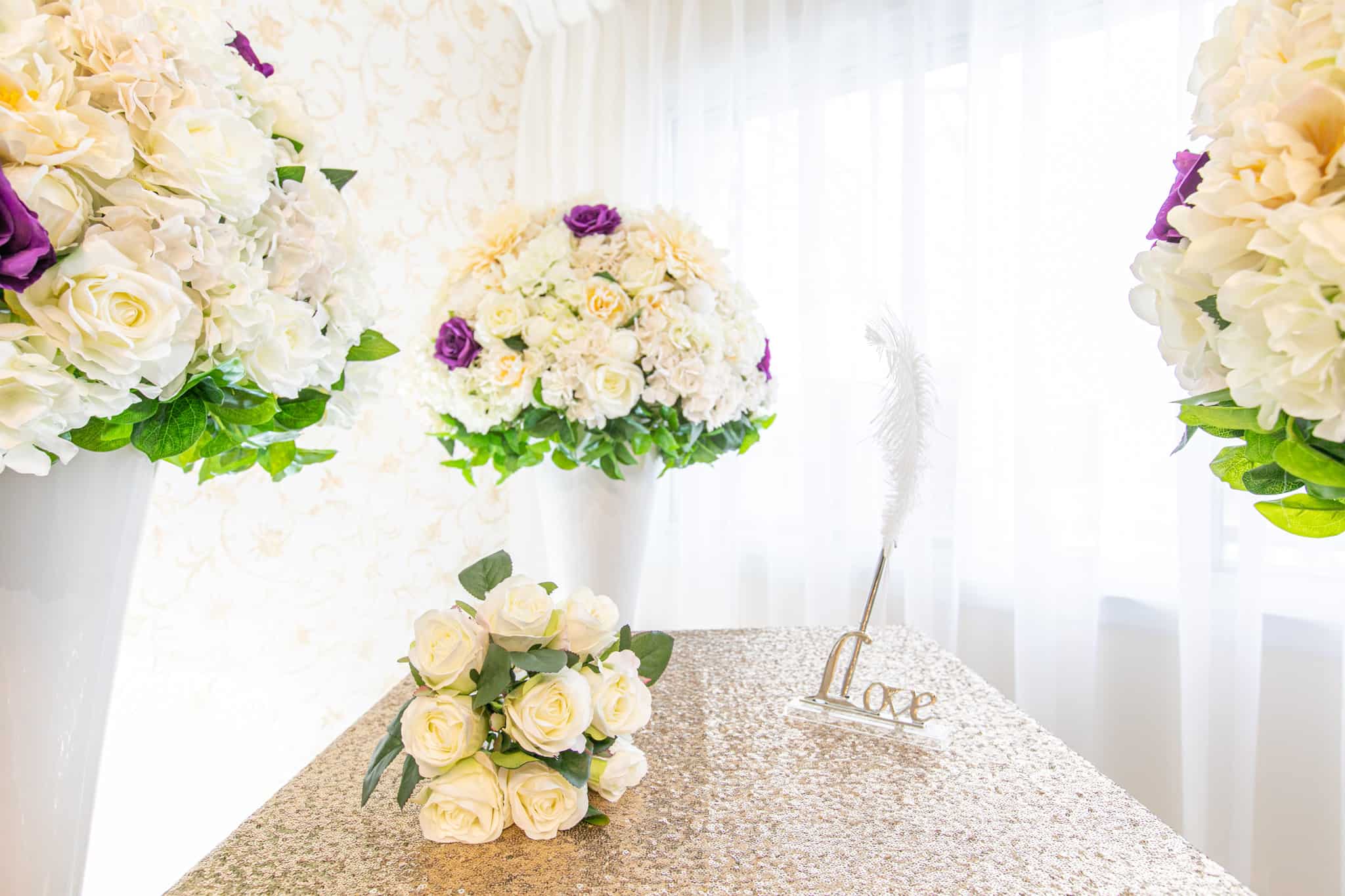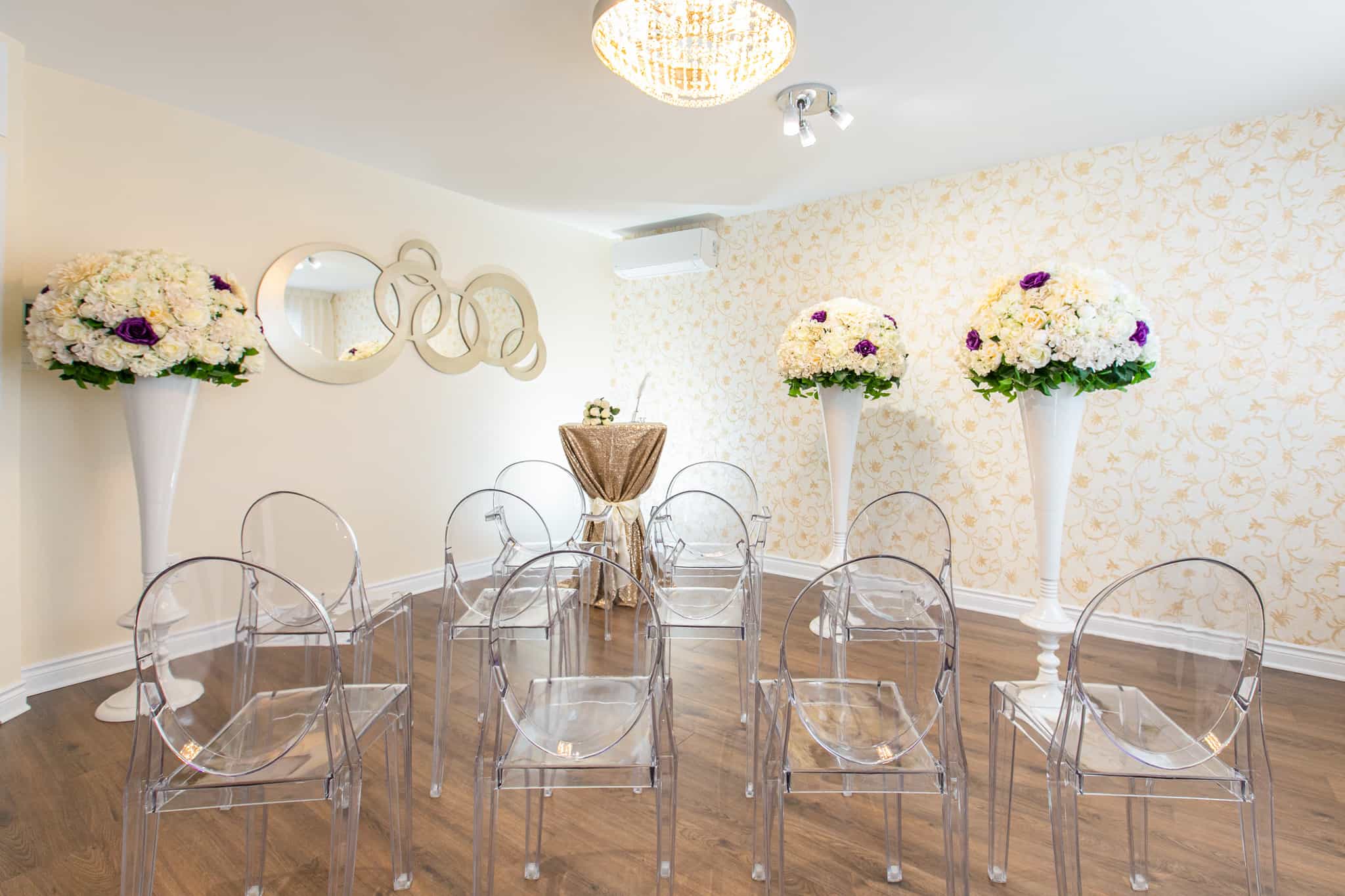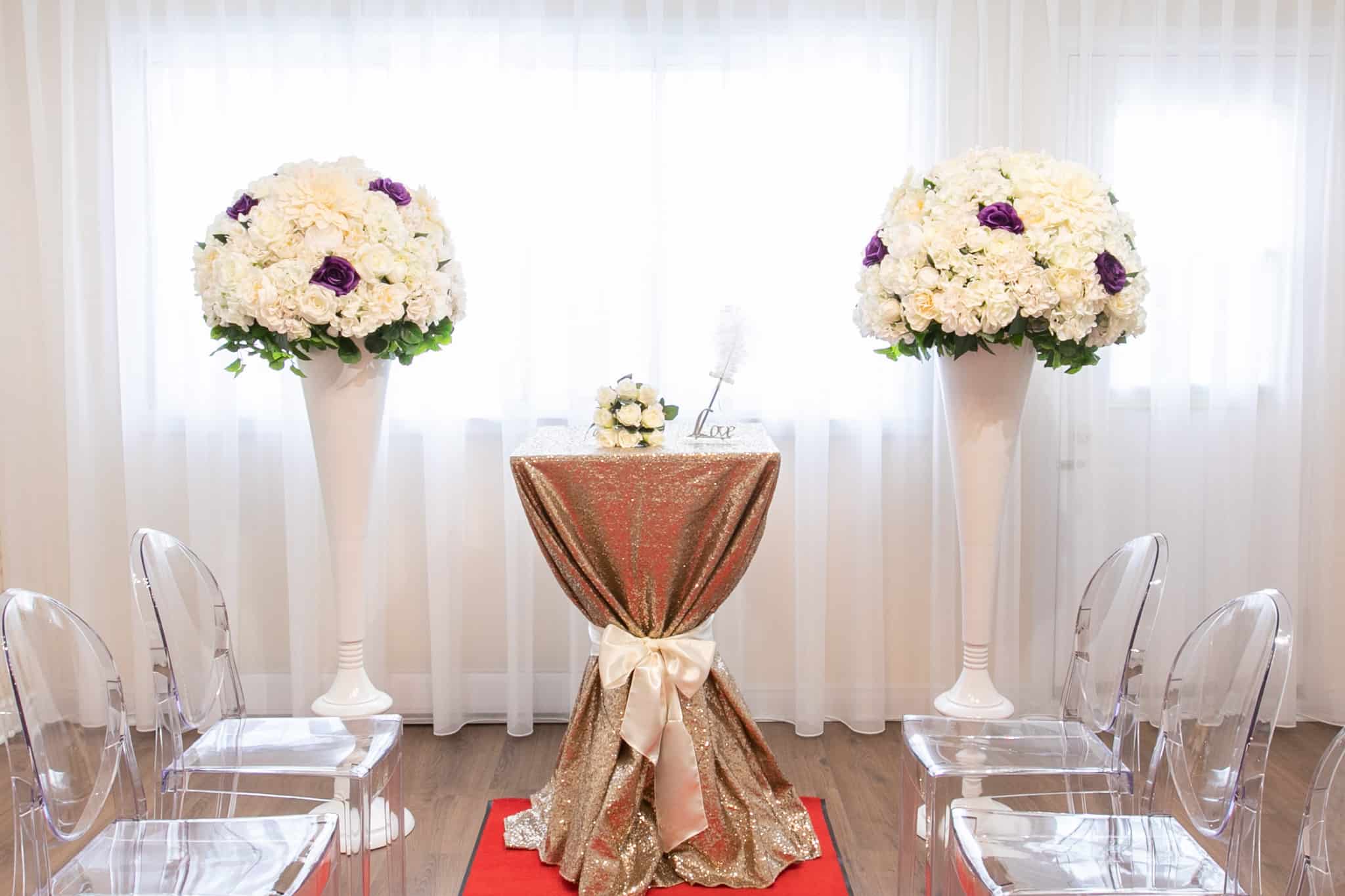 On-site ceremony room with no additional cost
At your disposal the time of the celebration of your civil marriage or civil union
Our marriage celebration rooms in Montreal  match the themes of your wedding; the civil union and civil marriage halls in Montreal are arranged according to your needs and represent a solemn place, according to the law, as at the Montreal Courthouse, while being better decorated. We are proud to have two wedding ceremony rooms with unique decorations. Here is the description of our magnificent marriage celebration rooms in Montreal.
The "Royal" Room
The Royal room is a well-decorated, illuminated, and intimate wedding celebration room that respects the solemn character of a wedding celebration and can accommodate 8 people including spouses. Your guests will be welcome to attend your wedding ceremony and accompany you to this happy event in your life!
The "Imperial" Room
The Imperial Room is a special wedding celebration room designed for celebrating a wedding in a magical setting. Very well illuminated, decorated with crystals, gold embroidered tapestries, mirrors and floral arrangement, the Imperial Room can accommodate up to 25 people including spouses. Our Royal Room is perfect for couples who want to share their wedding ceremony with more guests.
Welcome to guests of all the places, regions and cities of Quebec, Downtown Montreal, Montreal Old Port, Laval, Longueuil, Brossard, Terrebonne, Blainville, Mascouche, Repentigny, Rosemère, Saint-Eustache, Joliette, Saint-Jerome, North Shore, South Shore and surroundings.
With exquisite attention for detail, we love to make our couples happy and give them the chance to relive the best memories of their lives again and again. So, we recommend a professional photographer for their civil marriage / wedding – Larisa Photographer
To celebrate your civil marriage, contact Me Leopold Lincà, notary and civil wedding officiant in Montreal, at 438-383-3116.
Photos of our wedding ceremony room