Maître

Leopold Lincà, notary and civil marriage officiant, will inform you about all your legal needs!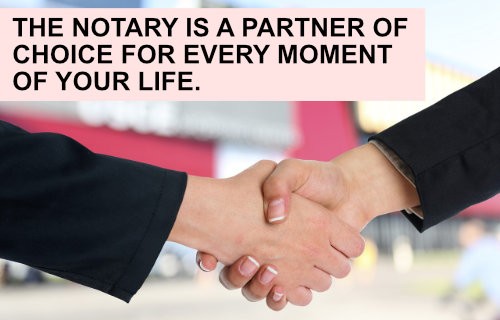 Maître
Leopold Lincà, notary and civil marriage officiant in Montreal who has been a member of the

Chamber of Notaries of Quebec f

or several years, completed his bachelor's degree in law and his diploma in notarial law at the University of Montreal.

Maître

Lincà will be able to carry out your notarial project and explain the impacts of each of your legal decisions.
Rigorous and attentive to the needs of his clients,

Maître

Leopold Lincà notary demonstrates great integrity in handling the requests of his clients and will be able to accompany you in all the important stages of your life. He practices his profession with exemplary rectitude and he specializes in family law and real estate law.
Whether it is for drafting a will, marriage contract or a protection mandate, refinancing, buying or selling a house, settling an estate, celebrating a civil marriage or any other situation for which the advice of your notary is invaluable, Maître
Lincà provides you with his legal expertise.
A dedicated team for quality work

Maître Leopold Lincà notary and his team (Veronica Schipor, secretary, Jean-Paul Cloutier, assistant and Claude Verret, legal technician) have always stood out as much for the quality of their services as for their ability to respond with enthusiasm and efficiency to requests from their customers. All files will be handled with transparency and impartiality, at a fair and reasonable price. Notary, secretary, legal assistant or technician, our entire team works to provide quality service to our customers.
Our goal – to provide our clients with high quality legal services!
For fast and confidential services, for a consultation or for any other legal information, you can trust us and you can contact us at 438-383-3116 or write to us at

[email protected]

!