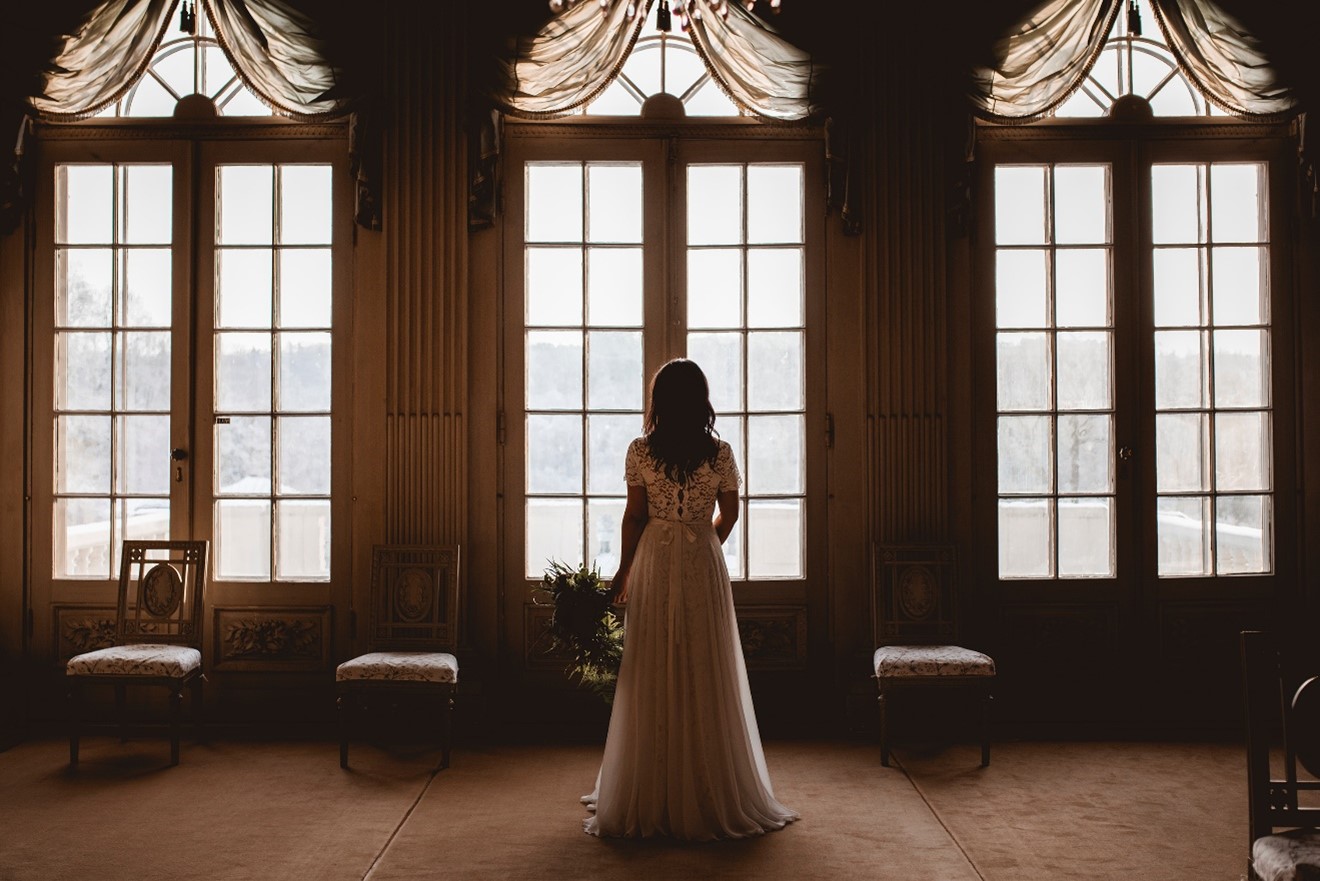 Thinking of a long-distance wedding or a civil marriage by proxy in the province of Quebec? Think twice! Not a promising idea.
 First, what is a proxy marriage? It is a marriage ceremony in which at least one of the future spouses is represented by someone with a power of attorney, usually because he or she cannot be there for reasons of distance (military service, imprisonment) or jurisdiction.
When both cannot be present, it is called a double proxy marriage.
Thinking of a long-distance wedding or a civil marriage by proxy in the province of Quebec? Proxy marriage, i.e. wedding performed by representation when one or both spouses are not or cannot be physically present at the celebration, is sometimes recognised in some states in certain specific circumstances.
In Canada, no. Immigration, Refugees and Citizenship Canada does not recognize marriages by telephone, fax, distance or proxy.
If one or both parties are not physically present for the celebration of their marriage, they will not recognize the marriage.
Except in very rare cases, such as a member of the Canadian Armed Forces who could not be present in person for the ceremony because of service-related travel restrictions, the marriage took place outside of Canada, and the marriage took place in a country where marriages performed by proxy are legal
In Quebec, in order to get married or have a civil union, you must meet certain conditions. These conditions are set by the Quebec Department of Justice and must be met for your civil marriage or civil union to be legal.
The Ministry of Justice of Quebec regulates marriage with 5 conditions necessary to get married:
– Age requirement
– Free and enlightened consent
– Family ties and relationship
– No marriage relationship (freedom from any bond)
– And ATTENDANCE AT YOUR WEDDING
These conditions are not negotiable. Neither the lack of a marriage bond, nor age, nor attendance at your wedding can be negotiated on a case-by-case basis.
Regardless of your situation, you must attend your own civil marriage in Quebec. This is because marriage by proxy or long-distance marriage is prohibited in la Belle Province. This means that you cannot mandate a relative to act in your place during the ceremony.
Therefore, only you can, during the ceremony
– Consent to your marriage at the request of the officiant
– Sign the declaration of marriage.
Furthermore, the officiant must verify your identity.
In Quebec and Canada, in order to ensure the full consent of the spouses to marry, it is necessary to be present at the wedding. Therefore, no civil marriage can be legal if it is done from a distance, if it is a marriage by proxy, by telephone, by fax or by Internet.
And if some people mention to you that they married at a distance or by proxy and that at that time it was legal, let's see why.
Additional information: why for a while marriage by proxy was accepted and now it is more and more unusual.         
Proxy marriage has a historical character. During the First World War, France adopted an emergency law (which was limited to the war), which came into force on 4 April 1915, allowing the marriage by proxy of mobilised soldiers, but the parliamentarians also intended it for cohabitants living in a common-law relationship. This procedure was renewed for the Second World War.
Marriage by proxy is currently often prohibited, except in exceptional circumstances, as it requires the mutual consent of the spouses in their presence in order to prevent forced or sham marriages. Moreover, the UN, in its "Recommendation on Consent to Marriage, Minimum Age for Marriage and Registration of Marriages" states in its first principle, paragraph B:
« Marriage by proxy shall be permitted only when the competent authorities are satisfied that each party has, before a competent authority and in such manner as may be prescribed by law, fully and freely expressed consent before witnesses and not withdrawn such consent. »
Getting married in Quebec and thinking about doing it from a distance or by proxy is definitely not a clever idea. And we can understand why.
Contact us now!